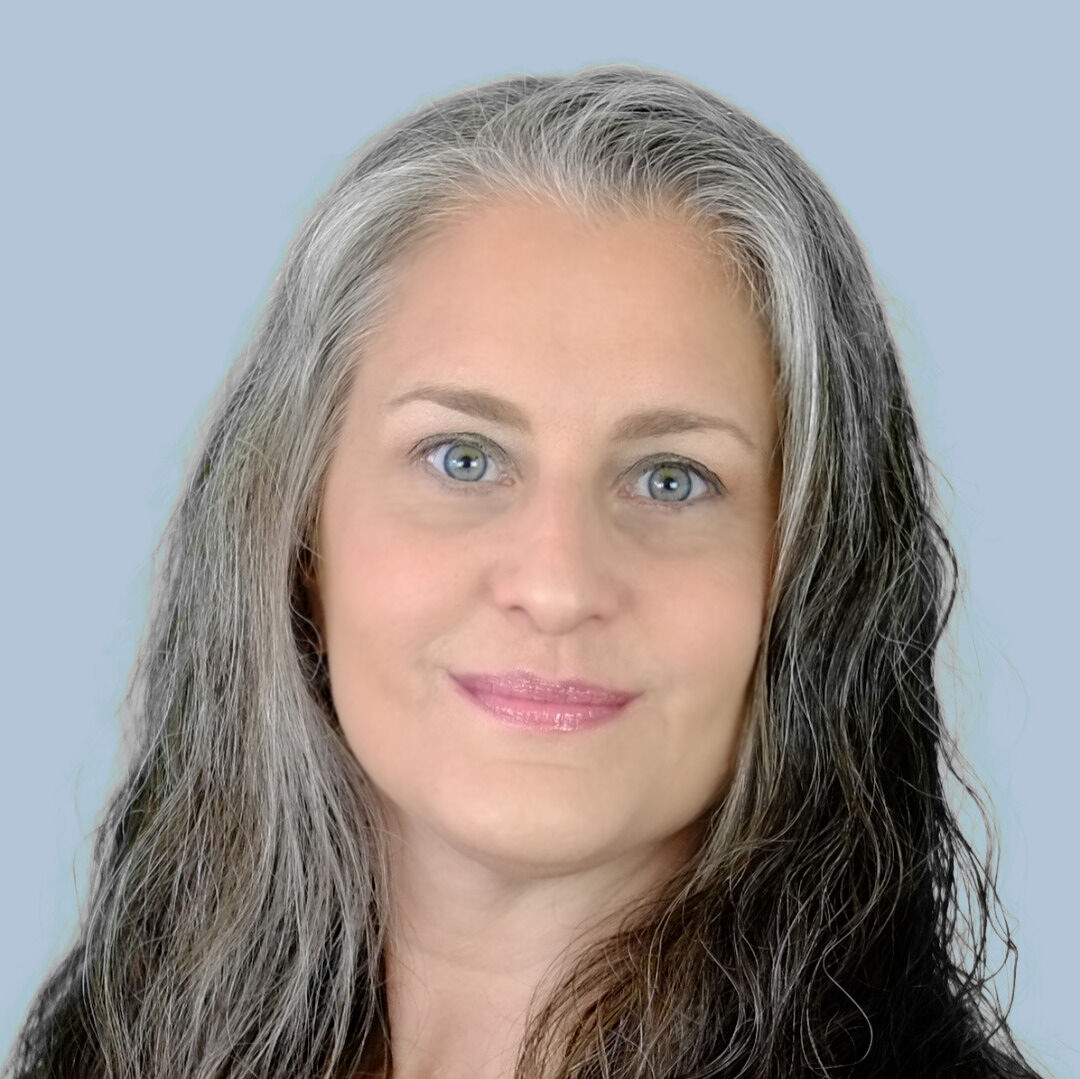 Debbie Levitt
Chief Experience Officer @ Delta CX
Debbie Levitt, MBA, is the CXO of Delta CX, and since the mid-1990s has been a CX and UX consultant focused on strategy, research, training, and Human-Centered Design/User-Centered Design. She's a change agent and business design consultant focused on helping companies of all sizes transform towards customer-centricity while using principles of Agile and Lean.
She has worked in various CX and UX leadership and individual contributor roles at companies including Wells Fargo, Macy's, StepStone, Sony Mobile, and Constant Contact. In the 2010s, San Francisco UX and marketing agencies had Debbie on speed dial. She completed projects for Traction, Fjord, LIFT, Rauxa, ROI·DNA, and Fiddlehead.
Clients have given her the nickname, "Mary Poppins," because she flies in, improves everything she can, sings a few songs, and flies away to her next adventure.
Her new book, "Customers Know You Suck," (2022) is the customer-centricity how-to manual. Start investigating what's holding you back from improving customer-centricity. Learn how to be value-led: how much value we can frequently create for potential and current customers. In 2016, she became an O'Reilly author, but has since chosen to self-publish, and now has her own publishing imprint, Delta CX Media.
Outside of CX work, and sometimes during CX work, Debbie enjoys singing symphonic prog goth metal, opera, and New Wave. You can also catch her on the Delta CX YouTube channel.
CX and UX consulting including business transformation and design
Fractional CXO or CX/UX leadership
CX and UX projects
Conference, event, and private corporate keynotes, presentations, workshops, training, and Q&As/Ask Me Anything
Design Research Australia, UX Copenhagen, Stir Trek, Visual Studio Live Nashville, Web a Quebec, meetup and workshop in Croatia, workshops for Miro, UXPressia, and Smashing Magazine.
Keynotes at BASTA, 24 Hours of UX, Elevate Testing
DeveloperWeek, Interaction 22, Telford Agile Meetup, Lean Agile Exchange, UCD Gathering, User Experience Design Consortium, HubSpot User Group, Qureos, UX Crunch Design Leadership Panel, Business X Design, UXRS.
Internal events for Fidelity and the US Government.
Keynotes at American Marketing Association, DevOps Pro Europe
UXPX LA, miniVAte VA, IPC, Umbraco Codegarden, Ladies That UX Berlin, RGD, UXPA Cleveland's World Usability Day.
Internal events for Fidelity and the US Government.
Keynote at American Marketing Association
UX Copenhagen, Top Talent Summit, UX Crunch at Home, Agile & DevOps West, Agile & DevOps East, UXPA webinar, Technical Agility Conference, DevOps Con London, NDC Tech Town, Agile Business Day, Women In Technology, Outsell Signature Event, Tech Circus Global Experience Summit, Ladies That UX Milan, Athens Design Meetup, UXTalk (India), UX Joburg, and CPHUX.
Host and moderator at UserZoom's State of UX Summit.
Keynotes at BASTA! (Frankfurt), Big Design (Dallas), Remove Forever Summit (online)
MVPDays (online), Lean Agile US (Florida), Agile & DevOps Showcase North (UK), The IA Conference (Florida), Agile India (Bengaluru), CodeMotion (Rome), DevOps Midwest (Missouri), deliver:Agile (Nashville), DevOps Days (Austin), Women of Silicon Valley (San Francisco), Lean + Agile DC, DevSum (Stockholm), Agile and Beyond (Detroit), Webinale (Berlin), We Are Developers (Berlin), DevIt (Thessaloniki), DevOpsCon (Berlin and Munich), NDC Oslo, Woman of Silicon Roundabout (London), BASTA! (Mainz), AgileCamp (Dallas), TechBash (Pocono Manor), Visual Studio Live! (Orlando), various UX meetups.
2023 Topics
Contact Debbie if you need something customized for your company or event.
Debbie is traveling, and can deliver presentations and training on-site or remotely.
All topics are available as keynotes, presentations, and interactive workshops. To allow time for depth, actionable advice, and Q&A, Debbie prefers to get at least one hour.
"Strategizing Products and Customer Experiences (SPACE)" (formerly known as"Transforming Toward Customer-Centricity")
Debbie's most popular conference session and workshop has its own page with full details and upcoming public workshops
here
.
"Improving Agility by Using Customers' Definitions of 'Quality' and 'Done' " (also called "Evidence-Based Multi-Track Agile")
"Quality"… velocity, productivity, and efficiency? Improved performance? Few or no bugs? Meets stakeholder requirements? "Done"… we did what we planned? Fits business objectives? Coded, tested, documented, and deployable?
Remember our customers? The people paying our salaries? Their satisfaction is supposed to be our *highest* priority. But we fall in love with assumptions about users. We burn weeks coding, testing, merging, and releasing product guesses. We move to the next project, and are interrupted later when we learn that customers aren't finding much value or quality in that last release. Guessing, assuming, and being reactive aren't Agile or Lean. Six Sigma would be ashamed of you.
"Architecting for customers' needs and tasks" and "being Agile" shouldn't be the polar opposites they often are now. No matter what an Agile coach, scrum master, or stakeholder declares, the customer decides what is "quality," "done," and "good enough."
In this session, you'll learn how to change processes to improve agility, eliminate some Lean waste, and produce better customer outcomes.
Key Takeaways:
Tips for shifting Agile back towards "our highest priority is customer satisfaction."
We must shoot for 5-star quality out of 5 stars, and from the perspective of the user.
Where the MVP concept, "just ship it," and "we'll fix it later" have gone wrong and need reframing.
How these problems have negatively affected culture.
The best ways to get customer feedback and feed that back into the process.
Shifting away from trends we pretend are Agile and Lean but are huge time wasters focusing on product guesses.
Predicting and mitigating the business risk poor product has been causing.
Target Audiences:
Business Analysts, Developers, QA Engineers, Product Managers, Project Managers, IT & Systems Engineers, Digital Solutions Leaders, Scrum Masters, Agile Coaches, Lean Evangelists, Visual Designers, Copywriters. Workers at all levels as well as managers, leaders, and execs.
"Don't Democratize UX Research - And Governance For Those Doing It"
Democratization is something few of us would choose if we had alternatives. We would want budget and headcount to grow the UX Research department. A team stretched thin is told not only to let anybody do some or all of their jobs, but that they will need to train and oversee this work.
This session dives into many of the pro-democratization reasons and arguments and offers critical thinking and counter-arguments for all of them. For those who want to democratize – or are being forced to – we'll examine my governance model. We shouldn't experiment with having non-specialists do specialized work without closely monitoring this experiment, and being able to know when it's successful or failing.
Key Takeaways:
Best ways to handle bottlenecks.
A mountain of logical, unemotional arguments you can make for not diluting UX Research.
The math that shows that the budget is better spent hiring UX Researchers at all levels.
A governance model you can suggest (or demand) if you have no choice but to democratize.
Target Audiences:
Anyone at any level who is considering democratizing UX or is trying to battle against being democratized. CX, UX, Business Analysts, Engineers, Product Managers, Project Managers, Scrum Masters, Agile Coaches, Lean Evangelists, Visual Designers, Copywriters.
"How to Build Actionable Customer Journey Maps"
Customer journey mapping is a powerful, actionable, and effective tool when used properly. But how can we be sure we have created something that truly serves our customers? How can we avoid creating a sadly misleading and wacky document?
In this session, we'll talk about common pitfalls when doing customer journey mapping and how to create Customer Journey Maps that are more likely to help teams make better decisions and products.
Key Takeaways:
Key criteria that make CJMs more actionable and useful.
The best research methods to inform your CJM.
Another way to map customer journeys that are even more powerful.
Target Audiences:
Anyone at any level who is curious about customer journey maps, is trying to make them, or leads people who make them. CX, UX, Product Managers, Marketers, Sales.
"Stop Evangelizing UX - And What To Do Instead"
No other role at your company spends time and effort evangelizing themselves the way we do. Developers aren't making PowerPoints to explain why it's important to hire qualified developers and let them write code. QA isn't holding meetings to teach everyone the importance of testing software. It's just us and it's making us look weird and whiny. It's rarely working and sometimes backfiring. How do you get CX and UX buy-in or start leveling up your company's maturity?
This session will examine the pitfalls of evangelism and what actions we can take instead. We'll look at how some of the popular methodologies we think are bringing everybody onto the CX bandwagon might be training co-workers on how little they need us. We'll focus on hiring CX specialists, building more Agile and Lean teams, improving collaboration between our cross-functional teammates and us, and avoiding the pitfalls of fake Agile, fake Lean, and design-by-committee.
We'll learn how to bring customer-centricity, business strategy, Agile, and Lean together. We can prove the value of CX and UX with a "show, don't tell" approach.
Key Takeaways:
How we know that CX and UX evangelism rarely works and can backfire.
Improving collaboration with cross-functional teammates.
Changes to CX/UX teams to be more Agile and Lean.
Shifting away from trendy methods that are expensive and wasteful.
Finding internal allies and strategizing with them to improve customer-centricity around the organization.
Target Audiences:
All CX and UX roles including workers, managers, leaders, and execs.