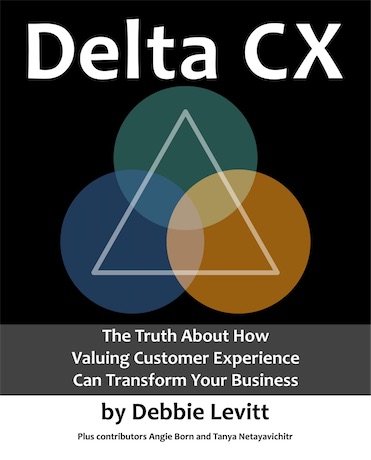 Delta CX
The Truth About How Valuing Customer Experience Can Transform Your Business
Delta CX is a refreshing model bringing CX and UX together in task and in name with the key goal of improving the products, services, and experiences (PSE) that we offer our potential and current customers. Rather than following trends or drinking the snake oil, Delta CX presents a time-tested, thorough approach that helps you establish values, vision, strategies, and goals.
Great PSE require the right teams and strategies in place to proactively predict and mitigate the risk of delivering wrong or flawed PSE. Adopting Delta CX means we all finally speak the same language, from tasks and deliverables to job titles and required skills to where CX fits into Agile organizations to processes and teams. Calculate the ROI of investing more time and resources into building the right PSE the first time.
Save time, money, and sanity. Replace guessing and assumptions with Lean customer research that is planned, conducted, and interpreted by experts. Learn why quality should be our #1 priority, and how to rededicate our organization to our external and internal customers.
Managers, leaders, and execs
Strategists and analysts
Workers at all levels, though the book assumes you have had at least your first tech or corporate job.
Primarily CX and UX but also Product, Marketing, Support, Engineering, Data, and others.
Size
8.5 inches x 11 inches

Formats
Kindle, Paperback.

Related Training
Full-day workshop, corporate training, conference keynote or presentation.