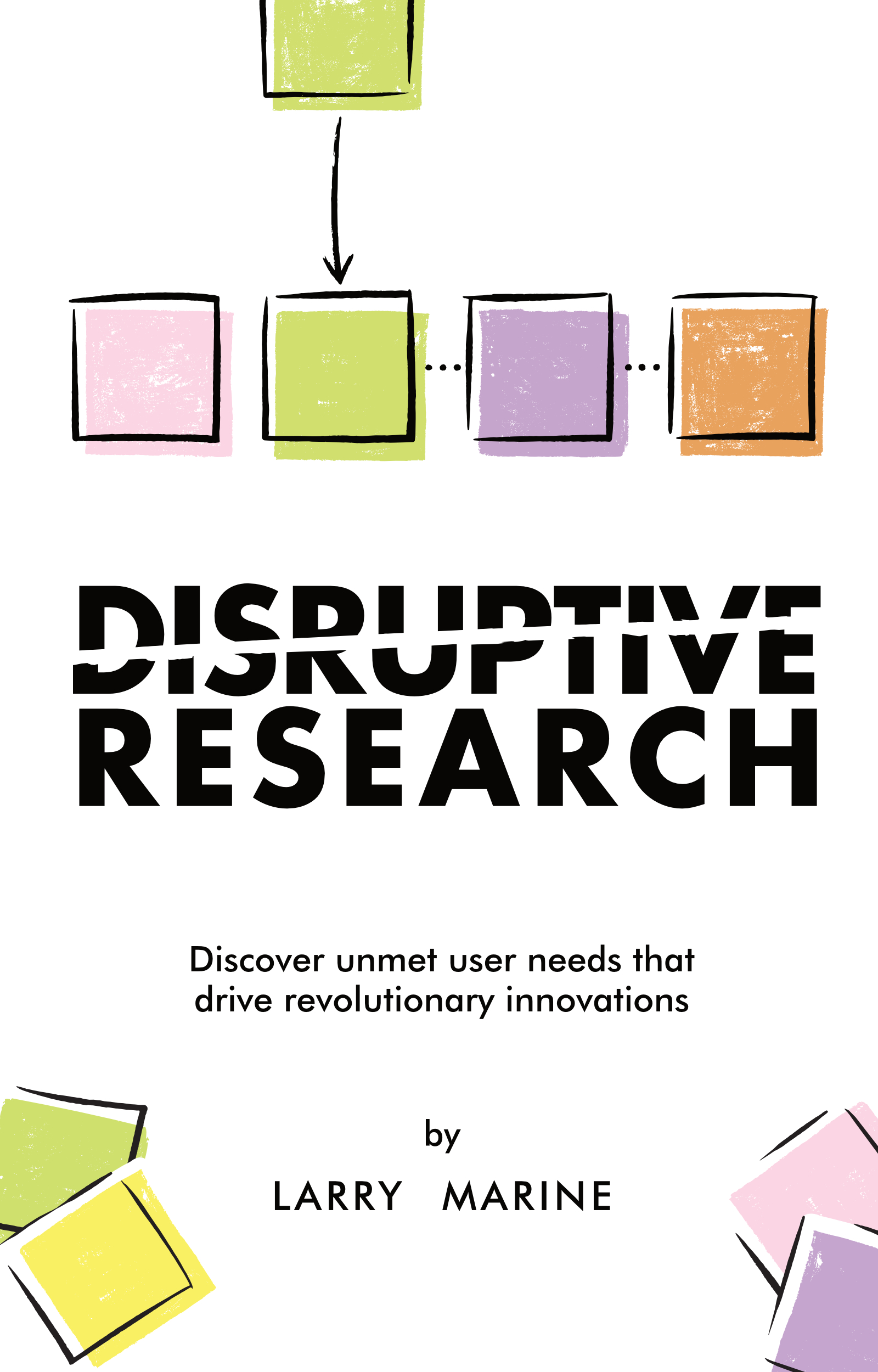 Disruptive Research: Knowledge-Oriented Research and Design Workshop
The interactive workshop version of the "Disruptive Research" book.
Remote, in-person, or hybrid. Conferences, events, or private corporate training.
Normally delivered as two half days, but can be shorter, longer, or configured differently.
Learn how to perform unique, knowledge-oriented UX methods uncover truly exceptional insights. 
This 2 half-day workshop is based on the book, Disruptive Research. Learn to describe and demonstrate how to identify what your customers value, and how you can embed that knowledge into your design. These methods will differentiate you from the average practitioner, creating enviable successes.
1st half-day:
Introduction and task analysis basics

Personas suck, so what do you use instead? User knowledge profiles.

Optimizing the user's task
2nd half-day:
Identify the user knowledge gap

Bridging that knowledge gap

Designing knowledge into the product
Workshop flow for each topic:
Describe the topic

Walk through an example

You work on your version of it

Answer review and questions
Some exercises are in a Miro board. You'll need a computer but you won't need a Miro account.
This is a how-to workshop for UX Researchers and Designers familiar with HCD/UCD methods, and want to learn more evolved UX methods. 
Pre-requisites: General knowledge of UX research practices.
Join live and remotely from anywhere!
2 & 3 November 2023, two half-days.